Tad Mason
Chief Executive Officer
Email: tmason@tssconsultants.com
Phone: (916) 600-4174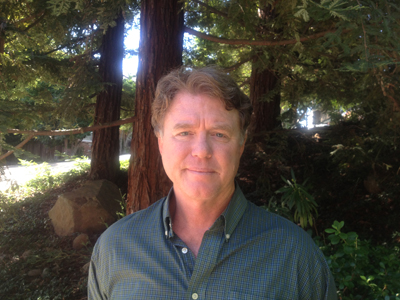 Tad Mason has over 43 years of experience in the fields of natural resources management, renewable energy project development, feedstock supply chain development, and forest fuels reduction.  As a Registered Professional Forester, Mr. Mason has hands-on experience in all aspects of natural resources management from preparation of forest management plans, to managing forest fuels reduction projects, to advising decision makers on key policies in support of renewable energy deployment and forest fuels reduction/restoration.
Renewable Energy Project Development
As the CEO of TSS Consultants, Mr. Mason leads a team of professionals who are well versed in the tasks required to manage natural resources and successfully develop/deploy biomass utilization projects. Critical tasks such as conversion technology site location analysis, fuel/feedstock availability assessments, fuel procurement plans, financial analysis, environmental permitting, negotiating power/heat sales agreements, feedstock handling design, and technology assessments are key to the successful development of a bioenergy facility. With community support an integral component of a successful renewable energy project, Mr. Mason also assists clients with development and implementation of communications plans targeting stakeholders, peer groups and state/federal policymakers.
Biomass Fuels Procurement
Mr. Mason served as a manager of wood fuel supply with Pacific Energy (now Covanta Energy) for over 12 years. In this role, his primary duties were to develop, coordinate, procure and manage fuel supplies for biomass power generation facilities ranging in scale (generation capacity) from 12 to 50 MW. Fuel supply assessment and development utilizing a variety of woody biomass fuels (urban wood waste, agricultural residuals, and forest thinning material) were a major focus. Contract negotiation and the establishment of long-term fuel procurement agreements, including multiple year forest fuels thinning contracts and forest stewardship contracts, were an important part of the fuels procurement process. Other responsibilities included company start up, strategic long-term planning, fiscal budgeting, management of field operations and community outreach.
Project Development/Implementation
While involved in fuels procurement and forest fuels reduction projects, Mr. Mason gained extensive experience in project development and implementation. Due to the highly technical nature of forest/range fuels reduction projects, extensive planning and research were required to match the treatment prescription and field equipment to the fuel type and topography while meeting resource management objectives. Upon completion of planning and research, a fuels management plan could be written and submitted for approval by the landowner or land management agency. Implementation would begin after the management plan was approved. Mr. Mason has led the implementation efforts on fuels reduction projects ranging in scale from 3 acres to over 6,000 acres.
Education
Bachelor of Science, Forestry – University of California, Berkeley
Licensure
California Registered Professional Forester (No. 2156)
Professional Affiliations (Past and Present)
Bioenergy Association of California, Founding Board Member, Secretary/Treasurer
Western Governors' Association, Biomass Task Force
California Biomass Work Group
University of California, Forest Products Laboratory, Advisory Board
Western Governors' Association, Forest Health Advisory Committee
California Forest Products Commission, Board of Directors
Quincy Library Group, Steering Committee
California Natural Fuels Treatment Steering Committee
University of California, Berkeley, Woody Biomass Utilization Work Group
University of California, Berkeley, Fire Work Group
California Oak Mortality Task Force, Biomass Utilization Committee, Co-Chair
California Alumni Foresters, President
Project Learning Tree, California Advisory Committee
Northern California Society of American Foresters, Forestry Institute for Teachers, Steering Committee
Northern California Society of American Foresters, Forest Conservation Days, Steering Committee
USDA Forest Service, Natural Resources Conservation Education Program
Oregon Forest Biomass Work Group
California Licensed Foresters Association
Society of American Foresters
Recognition/Awards
California Association of Resource Conservation Districts – Forestry Award
California Board of Forestry – Francis H. Raymond Award
William Main Distinguished Visitor Lecturer, U.C. Berkeley
Society of American Foresters – Fellow Award
Northern California Society of American Foresters – Forestry Achievement Award
American Pulpwood Association – Forestry Activist Award