Calvin Teruo Mukumoto
Email:
mukumoto@gmail.com
Phone:
(541) 217-4901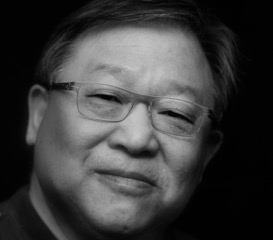 Calvin Mukumoto is a business manager with over 35 years of experience. Working at the senior executive level, Cal is experienced in strategic business planning, business viability assessments, marketing, interim management, contract negotiation, project management and turnaround management.
Project Management/Development
Cal is an experienced manager of development projects in energy and economic development. Cal can assemble teams covering all phases of development including legal, financing and engineering. In controversial projects, Cal has managed public involvement through speaking engagements and media relationships. Financial analysis and return on investment drive project metrics as well as other goals such as employment, fire hazard reduction and ecological restoration. For example, Cal was project manager for development and implementation of a biomass plant ($50 million +), which included development of wood supply agreements, financing arrangements; power sales agreements, construction and equipment contracts. Another example for Cal was the successful development and implementation of an intranet customer care system for a national cellular phone company. The project necessary for a timely launch on Wall Street, was delivered on time and in order. This was done within 4 months after a major accounting firm failed to deliver for a year. Cal's team received a performance award from the company for the quality product and on time delivery.
Business Turnarounds
Cal has provided turnaround services for small to mid-size businesses and Tribal government. He has worked as a turnaround consultant in forest products, manufacturing and packaged goods companies. For example Cal acted as operations manager for nutraceutical with sales of over $40 million. Manufacturing costs were significantly reduced, which supported company growth in sales to $50 million per year. In addition, the company was provided with alternatives to product harvesting which was very important strategy after Cal left the company. More recently, as the CEO of a midsize company, Cal managed the company through a period of high leverage as the country entered into the nation's worst economic recession. Cal trimmed company operation costs while improving efficiency and profitability of the company. Significant economic projects were developed during Cal's tenure.
Forestry
Cal is a graduate forester with experience managing forests for owners with many goals. These goals are sometimes apparently conflicting and require careful negotiation. His background is varied which includes activities from manufacturing to natural resources management. For example, Cal established an export and domestic log sales program. Identified new log sorts, introduced new sorts to the market, and trained local loggers in export market requirements. He set up log sales accounting and quality processes. Cal also appraised timberland and timber assets for sale. Projects were generally greater than $5 million, with the largest sale at $30 million. Cal worked with forest collaboratives on issues dealing with forest fire hazard reduction. Cal served for eight years as the chair of the Metolius Multi-Party monitoring team in Central Oregon. The effort created agreement with a very diverse set of groups.  Cal also served on the State of Oregon Board of Forestry and on the US Board for the Forest Stewardship Council.
Education
B.S. Forestry, California State University, Humboldt
MBA, University of Washington
Board of Directors and Membership
Oregon Parks and Recreation Commission
Salem, Oregon
Current Commissioner and Chair of the Commission
Oregon State Board of Forestry
Salem, Oregon
Former Board member and Vice Chair
Coquille Economic Development Corporation
North Bend, Oregon
Former Board Chair
Mith-ih-kwah Development Corporation
North Bend, Oregon
Former Board Chair
Nasomah Health Group
North Bend, Oregon
Former Board Member and Secretary
Makah Forestry Enterprise
Neah Bay, Washington
Former Vice Chair, Board of Directors
Warm Springs Composite Products
Warm Springs, Oregon
Former Secretary -Treasurer and Former Member of the Board of Directors
Quinault Nation Single Board Enterprise
Taholah, Washington
Former Member of the Board of Directors
Forest Stewardship Council
Washington, DC
Former Board member
Society of American Foresters
Member
Awards Received
Intertribal Timber Council
1988 Northwest Award for Outstanding Service to Indian Forestry
Colorado State University, Colorado State Forest Service
1978 Outstanding Performance Award (State level)