Andrea L. Stephenson
Energy and Solid Waste Consultant
Email:
andrealstephenson@gmail.com
Phone:
(916) 586-4411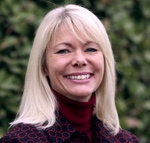 Andrea Stephenson has 20 years of professional experience in waste to energy development for both the private and public sectors including the design, construction and operation of the Nation's first facility to dispense anaerobically derived renewable natural gas for commercial vehicles. In her current role, Ms. Stephenson provides strategic planning oversight for various clients in the waste to energy sector where she develops strategies and work plans designed to leverage potential investments made in clean technology. Her clients range from large to small privately and publicly held held corporations to regional solid waste management associations in large metropolitan areas within the American Northwest.
In her work evaluating and developing various business opportunities related to the waste to energy sector, her work includes analyzing potential acquisitions to grow marketshare to create a sustainable business model, developing strategic partnerships with complementary technologies to set clients apart in the market place while driving additional revenue and return.
Her previous operational experience also includes daily operational oversight for bio-solids remediation services including clean out, dewatering and beneficial reuse of bio-solids generated by over 40 various municipal and private clients throughout the Northern California, Washington and Oregon area.
In her current role Ms. Stephenson directs the technical evaluations of a number of waste to energy projects. Her duties include a wide range of work including logistics evaluation for feedstock procurement, feedstock analysis, and pathway development for end product. She is responsible for grant funding acquisitions, facility design analysis, finance review, business development planning, community development and economic impact analysis.
Ms. Stephenson has been the principle lead on a number of food waste recovery projects in the Greater Sacramento Region. She was the first to institute a commercial recycling program for food waste for the Downtown Sacramento restaurants in collaboration with the Green Restaurant Alliance of Sacramento. The program featured a boutique collection system that recovered over 2 million pounds per year and provided compost materials for local farms and botanical gardens. She was also responsible for the implementation of the Nation's first food waste collection program for anaerobic digestion at the South Area Transfer Station in Sacramento County. In her work, she developed a full media campaign to create awareness and achieve adoption of the program by businesses, institutions and educational facilities. Today, the digester processes over 60 tons per day of food waste recovered by the commercial sector. Ms. Stephenson has extensive experience in logistics evaluation to help businesses analyze their incoming food chain to better develop their outgoing waste stream. She has conducted hundreds of audits in businesses throughout the State of California.
Ms. Stephenson holds a Bachelor of Science degree in Marketing Communications from San Jose State University. She serves on the California Air Resources Board Small Business Opportunity Advisory Panel as well as Director for the Sacramento Clean Cities Coalition.